Socially-Distanced Drive-In Van Gogh Exhibit Controlled by Medialon Showmaster LE
18th November 2020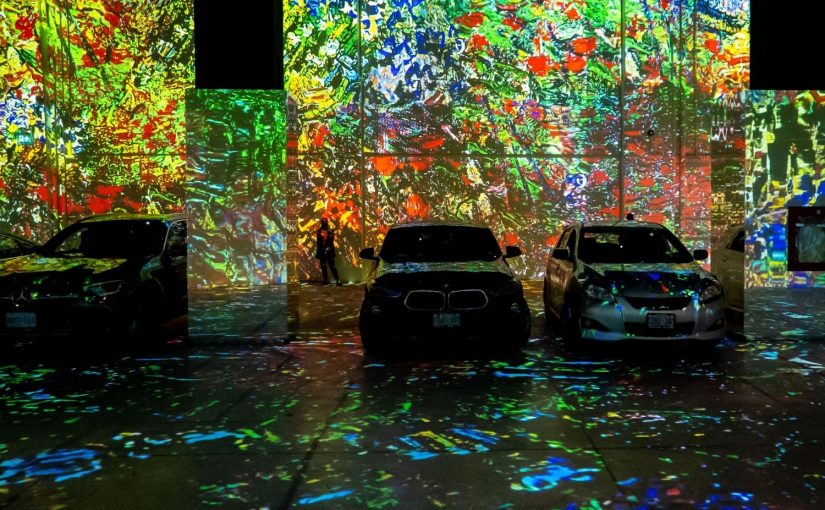 ---
Medialon Showmaster LE show control solution has been installed by Production Resource Group (PRG) at the at heart of the new Immersive Van Gogh Exhibit in Toronto, Canada. The five-storey immersive show brings the Dutch master's paintings to life using light, sound and movement.
The Immersive Van Gogh Exhibit has become the world's first immersive drive-in art experience after producers adapted the digital art show for the worldwide COVID-19 pandemic. Before its public launch in July, the exhibition's artistic director, Massimiliano Siccardi debuted his plans to make the experience COVID-friendly by designing space for up to forty cars to visit the exhibit at any one time, as well as welcoming visitors on foot with social distancing circles in place once lockdown restrictions had been eased.
The experience features a 35-minute show that showcases forty pieces of the Dutch artist's work, including Sunflower, Irises and The Starry Night, across the 600,000 square feet space and its 8-metre-high walls. Bringing the paintings to life are 52 Panasonic projectors, and a VUEaudiotechnik audio configuration streaming an original classical composition by Luca Longbardi. A GLP lighting system completes the environment.
7thSense's Medialon Showmaster LE manages all audio-visual components including projection system, media servers, lighting, and synchronisation for the entire show.
Leading design and production of the exhibit was Lighthouse Immersive, and PRG for system design and integration. Chris Arsenault of Armour Technical was contracted by PRG for the commissioning of show control and projection systems.
Speaking about the project, Arsenault commented, "The Medialon product line is very dependable and can support any technical show control requirement. From start to finish, the functionality of Showmaster LE, with the technical support of the Medialon team, helped us with seamless installation of the exhibit."
Bobby Klimuszko of PRG adds, "One of the best ways to ensure your production's success is to leverage the trust and working relationship that you've put into team when it comes to gear selection. Integrating the Showmaster LE into our FOH system was exactly what we needed to capture and execute the full needs of the show run. It's been rock solid since day one."
Showmaster LE is an all-in-one show controller fitted with interfaces for show protocols such as DMX, MIDI, Serial, and digital I/O, capable of controlling and synchronising dimmers, lighting desks, video projectors, video servers and sound processors.
Eric Cantrell, 7thSense's Director of Products spoke of the exhibition, "We are proud to see Showmaster LE at work in such a unique installation that overcame challenges presented by COVID-19, thanks to the creative and technical efforts of the team. It has become an experience that has embraced social distancing with a truly innovative approach!"
Medialon became a 7thSense product line following the merger of the two companies in October 2020.